Welcome to 2014.  

Enjoy the First Quarter Newsletter
Our 2nd A match was held January 4, 2014 at the Greater Daytona Dog Fanciers show.  Best in Match was Gabriela and Best of Opposite was Cody!  Way to go!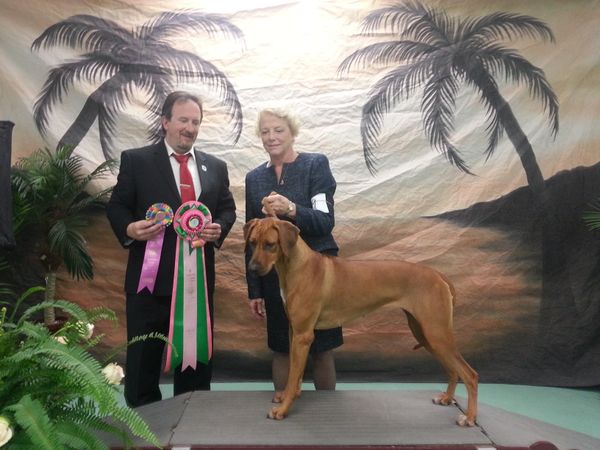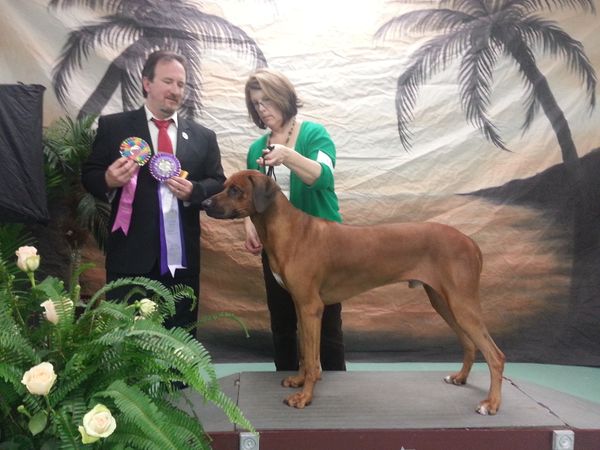 We sent in our paperwork and it was accepted by the AKC and we are now awaiting word if our club can hold AKC conformation shows.  We will probably know something in mid-April.    
Making her ring debut at the Lakeland Winter Haven Kennel Club's B Match, Meera - BinduraTolerton's Meera OF Course - was Best of Breed and got a 6-9 Puppy Hound Group One placement.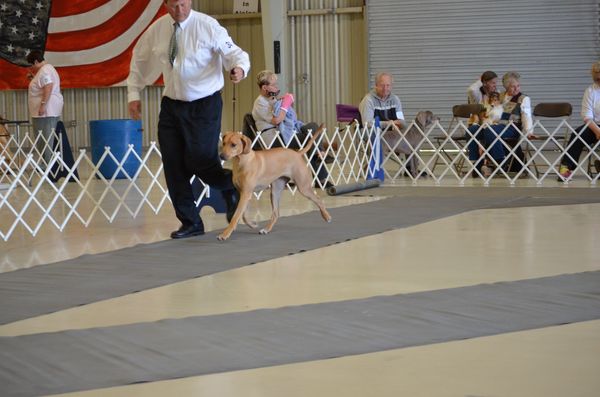 At the Greater Daytona Dog Fanciers show on Saturday January 4th, our little girl Gabriela went Winners Bitch for a 4 point major.  It was a very nice and unexpected win.

**********************************************************************************************************


GCH DC Aariel's Red Dawn Rising Over Springridge SC – ZORA
Greater Daytona Dog Fanciers Association
Handled Beautifully by: Mileah "Sweetie" Kay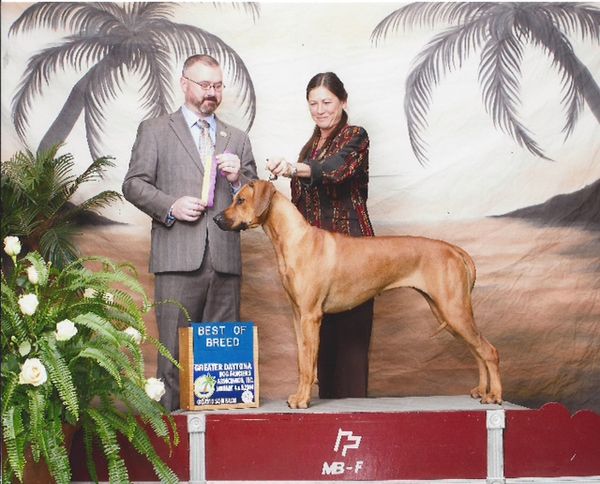 A great start for 2014 for GCH Spring Valley's JoJo!! 
 BOS Jan 4 Deland; BOB and Group 2 on Jan 5, Deland.  We are definitely proud!! Thank you for all of your support! Go ridgebacks!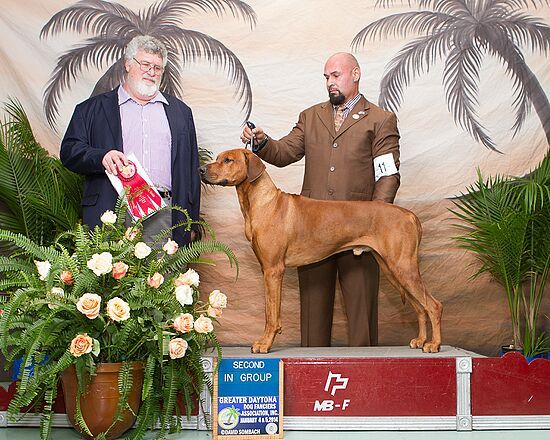 A BOS win for Spring Valley's JoJo at Brooksville amongst some tough competition. Good job JoJo! Thanks for the pic Denise!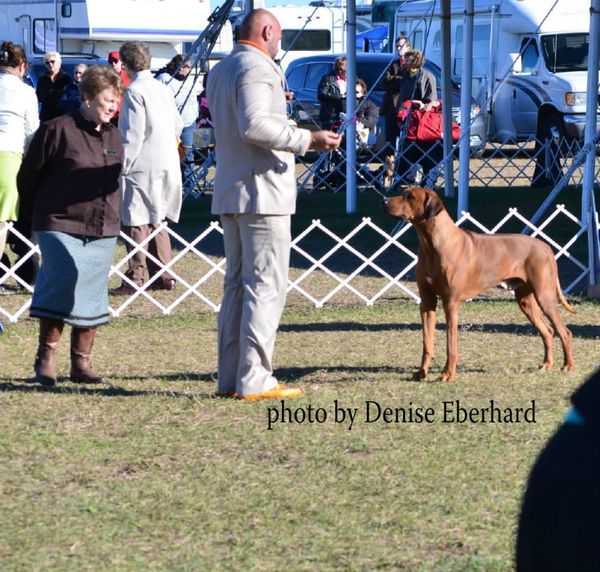 ***********************************************
Ridgehills Gabriela
who is owned, loved, and bred by Carol & Bill Smith was Winners Bitch and Best of Winners at the Palm Beach County Dog Fanciers show in West Palm Beach on March 8th from the Bred by Exhibitor class.  We don't have a photo as yet.
MuZari's Trace of Amber, SC, FCh (photo credit to Larry Hall).  New ASFA Field Champion (pending ASFA confirmation) as of March 9th.  
A special thanks to fellow members Robyn, Matt, Denise, Ginny, and Rhonda for all their help and encouragement.  We appreciate all the hard work they do at the events too!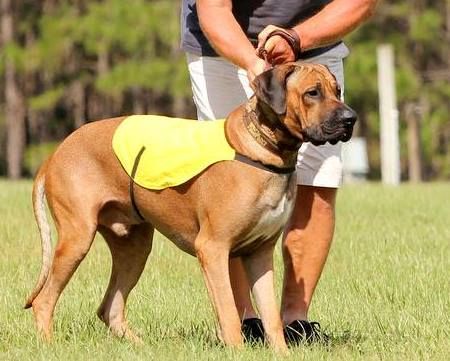 On March 22, 2014,  my two 8 yr old Basenjis, Jacen and Jezabel, along with Jezabel's son and Jacen 's nephew, Ozzie, 3yrs old, and 8 yr old cousin, Juju, ALL passed the American Temperament Test Society test given in Alachua today.  That means each can add TT to their string of titles!!! Jacen and Jezebel are owned and loved by Deborah Mizzoni, SSRRC's Basenji member!
Here they are waiting for their dinner after a day of Temperament Testing.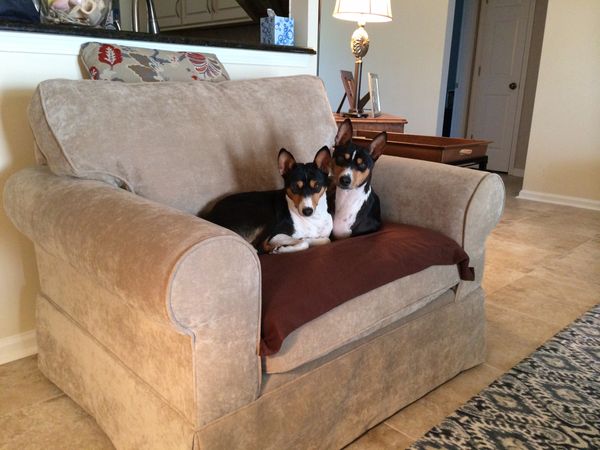 "Brood Bitch 2013" CH Spring Valley's Cigar Girl "Carmen" of Jafari Ridge. Carmen tied for Number One Ridgeback Brood Bitch for 2013 and will be featured on the cover of the The Ridgeback Magazine.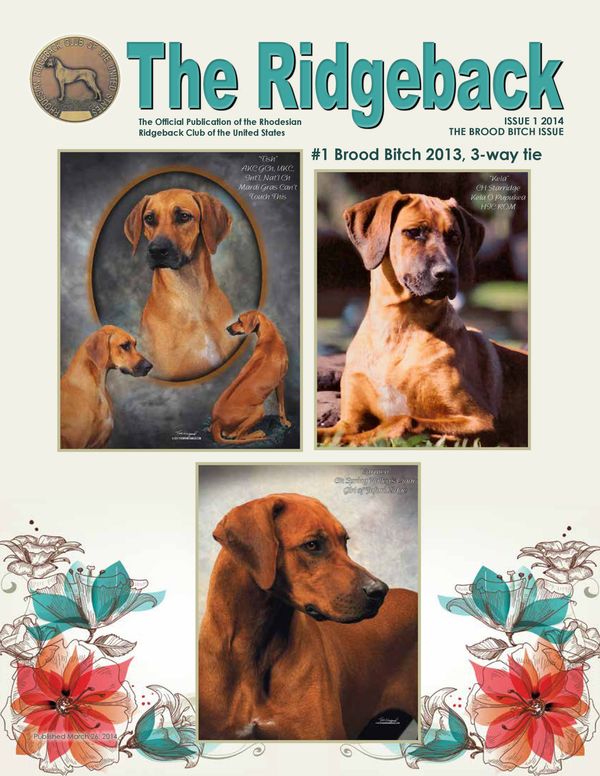 Zora earned her AKC GCH Bronze Level Medallion in February.
Zora is currently ranked #1 in the Top 20 ASFA Lure Coursing Rhodesian Ridgebacks Ranking.
Zora  earned her TT with the American Temperament Test Society on March 22, 2014 handled by Mileah " Sweetie Kay. (both pictured below)