Got some news to share?  Or want to see what's happening?
Check out our Facebook Page - Sunshine State Rhodesian Ridgeback Club
Member are encouraged to post their news there, including wins and photos!!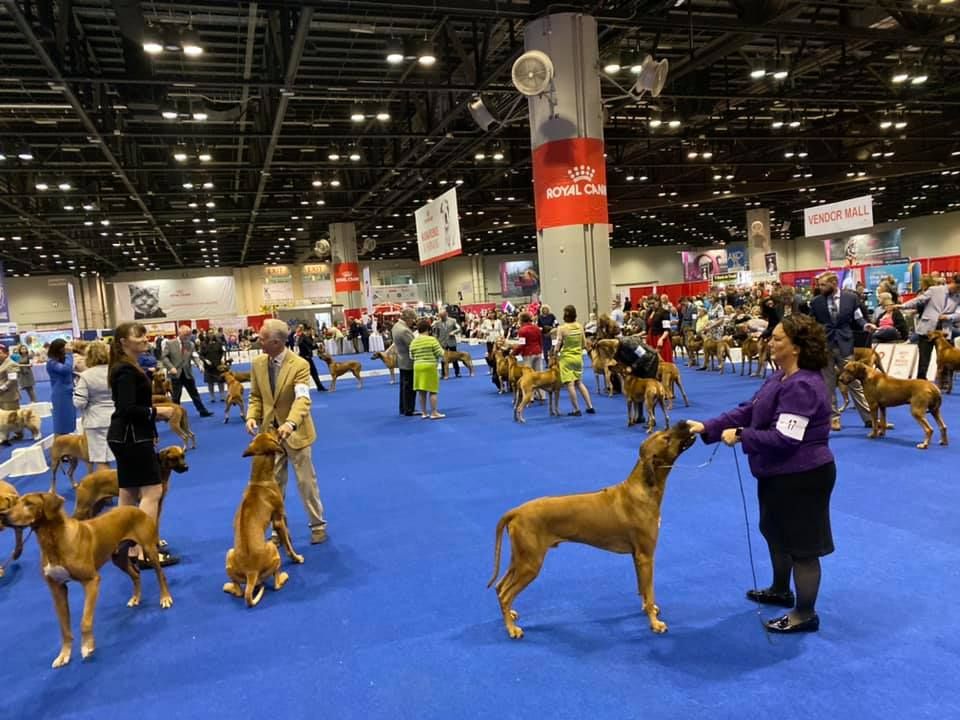 SSRRC had another very successful Regional Specialty this year!  Each year it's held in conjunction with the AKC/Royal Canin National Championship Dog Show in Orlando at the Orange County Convention Center.  This year, we had 80 Ridgebacks competing in our show on Friday, December 13th!  Not a bad date for us, either!!  Excellent turnout with folks watching the competition as well as all of those in the ring!  As usual, we had totally AWESOME trophies to hand out!  Our trophy team this year was Rhonda Johnson and Tami McMillan.  Tami's son, Val Kazia, of Leadbelly Metalworks outdid himself, making beautiful metal memories sure to last a lifetime!  And the rosettes!!!!!!!  Oh, MY!  Despite a last minute judge change, our Show Chairperson, Denise Eberhard was once again able to host a beautifully well run show.  Additionally, huge thanks to all of our members who helped out at the RRCUS Meet The Breeds booth which is held on Saturday and Sunday at this  event. Congratulations to all of the winners and we're already looking forward to next year!!!